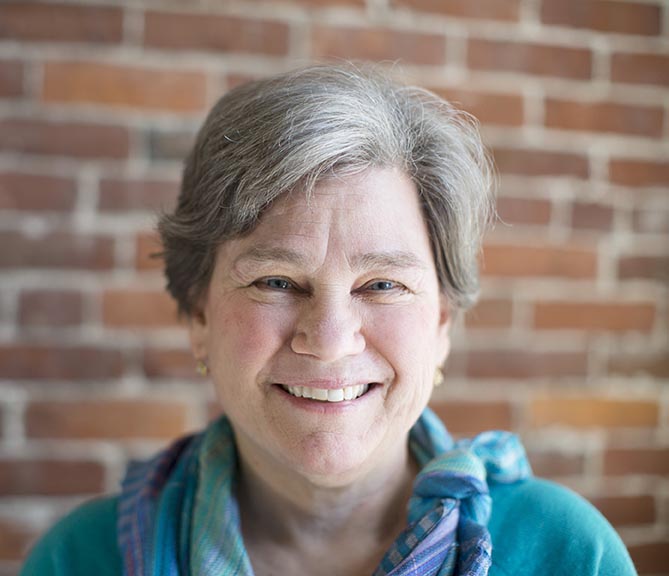 Your words represent you. They can tell compelling stories, promote products and services, or influence opinions. But too often, cloudy communications confuse readers and make them lose interest.
How can you ensure that your words serve your intentions — making it easy for people to read what you have to say, understand it clearly and take action? By working with an experienced editor.
Building on my extensive experience in journalism and marketing communications, I offer a range of editorial services to magazine publishers, book authors, academics, business owners, corporations, and nonprofit organizations.
Here's what I can do for you:
ensure correct grammar, spelling, and punctuation

hone cumbersome ideas into cohesive narratives

produce coherent texts with seamless transitions between concepts

preserve your unique voice while honoring the needs of your audience

follow the standards of relevant style manuals

write new texts or rewrite existing ones upon request
Polish and shine for the written word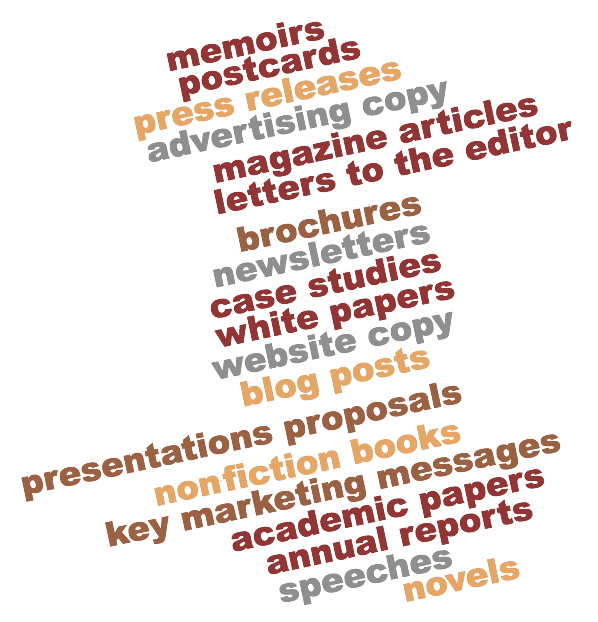 Throughout my 40-year career in journalism, marketing and public relations, people have asked me to edit their writing. I enjoy editing so much that I have made it my profession.
I work with magazine publishers, book authors, academics, business owners, corporations, and nonprofit organizations – editing everything from white papers, press releases, blog posts and magazine articles to novels and nonfiction books.
I also write on behalf of some clients.
Whatever the assignment, I aim to produce clear, concise text that resonates with readers.
I hold a certificate in copy editing from the University of California San Diego Extension and belong to the Editorial Freelancers Association, Maine Writers & Publishers Alliance, the Midcoast Editors Alliance and ACES: The Society for Editing..
I began my working life as a newspaper reporter and columnist in Santa Monica, California, then did technical writing for a software company before joining KNX AM Radio (CBS News) in Los Angeles as a writer of editorials and documentaries. During 10 years living in Edinburgh and London, I authored articles, press releases, and newsletters for two public relations agencies. As public relations manager for Questionmark Corporation, I created and edited blog posts, presentation proposals, press releases, and white papers about testing and assessment software. I  now work with local, national and international clients from my home in Camden, Maine.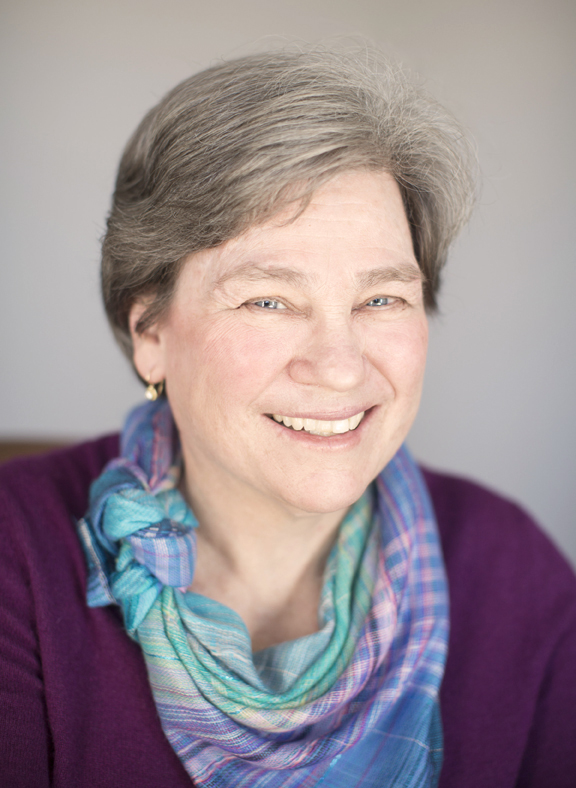 It was a pleasure to have Joan edit the National Investment Policy report for Jamaica that my consulting firm designed. She is top notch. Very responsible and thorough. She reviewed style, flow and cohesion; improved readability; and suggested better ways to position messages and ideas. She worked under a tight deadline with high professionalism and effective communications. I'll definitely work with her again.
Luis Soto
Joan earns my highest recommendation. She has edited marketing material for us—including white papers, web pages, and press releases—and it's been a real pleasure to work with her. I am impressed by Joan's determination to understand the text she's working with, making edits to improve its readability and offering suggestions to make it shine. It's always a relief to know your content is in good hands.
Sergio Guillén
Joan Phaup is a superb editor. She has worked on two of my non-fiction books and numerous short articles. She is empathetic with the messages and style I am trying to convey but does not hesitate to suggest changes she believes will enhance my finished product. She is thoughtful, astute, flexible, creative, and a joy to work with.
Stephen Huyler
I worked with Joan on the first issue of Food+City magazine. She copyedited and fact-checked the stories, which varied in length from short blurbs to 3,500-word features. Joan was prompt, thorough and enthusiastic about the work, spearheading our magazine's style guide and editing stories on tight deadlines.
Addie Broyles
I write frequently for the Questionmark blog, and Joan has edited and improved most of my articles. Joan is responsive and thoughtful, and I never cease to be amazed and pleased at the issues Joan finds—helping my use of language and making my articles clearer.
John Kleeman
I have worked with Joan on a variety of projects and can't say enough about her. She is a great writer, very thorough and knowledgeable. I value her flexibility and willingness to make changes to her writing when warranted by the design. Her international experience matches mine and shows in the breadth of her understanding.
Bernadette Nelson
I often have to present complex technical concepts as white papers, conference presentations, and blog posts for a general audience. Joan's guidance and insightful recommendations have helped me to simplify and organize my writings. I am always pleased with how much more impact the documents have after incorporating Joan's changes.
Austin Fossey
Joan's proofreading and editing of my blog posts and white papers was always top-notch. She took my 'good' writings and made them 'great.' I highly recommend Joan, not only for her writing and editing skills, but also because working with her is an absolute pleasure: She is positive, upbeat, and fun to be around!
Doug Peterson
I had the pleasure of working with Joan for 12 years. She helped me brainstorm ideas for presentations, identify working themes, draft synopses and create exciting titles. I always sent her my PowerPoint presentations to review and edit because I knew she would add an extra touch of professionalism to them.
Jeff Place
Working with Joan is a professional pleasure. I asked her to write an international press release, and she exceeded my expectations. She crafted what I wanted to say before I even knew it myself—anticipating my thoughts as only a skilled and observant writer can do.
David Clough